21:00 | Where are we droppin' boys? That's right, Alice Good is bringing you Fort-Night!
We're back at Bar 't Fort in De Kwakel. We will be on stage from 21:00 so bring your dancing shoes.

Prepare for some good tunes, good beers and a good time! Loot Lamas not included.
Who will we see there? We hope you!
See y'all soon!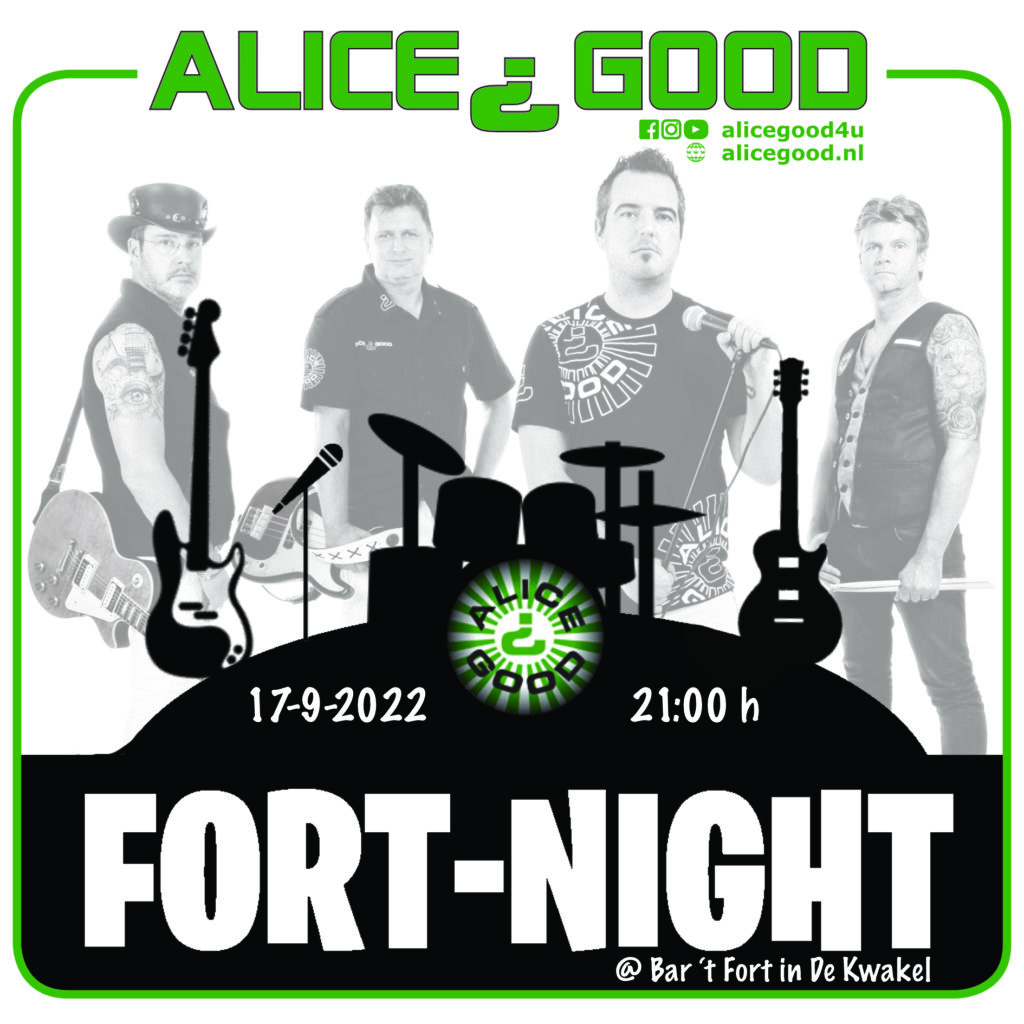 Doors open at 20:00.
Party-time at 21:00.
Free entrance!
Loading Likes...