Unfortunately this gig is postponed! New date will follow soon.
On the 20th of November we're live at the N201 in Aalsmeer.
New Alice¿Good, finally we can present our new frontman, new songs, same fun!
Doors open at 20.30
Party time at 21.00-0.00
Tickets available at the band.
Pre-drinks and food:
At Gasterij De Kwakel at 17.00
First drink offered by Alice¿Good.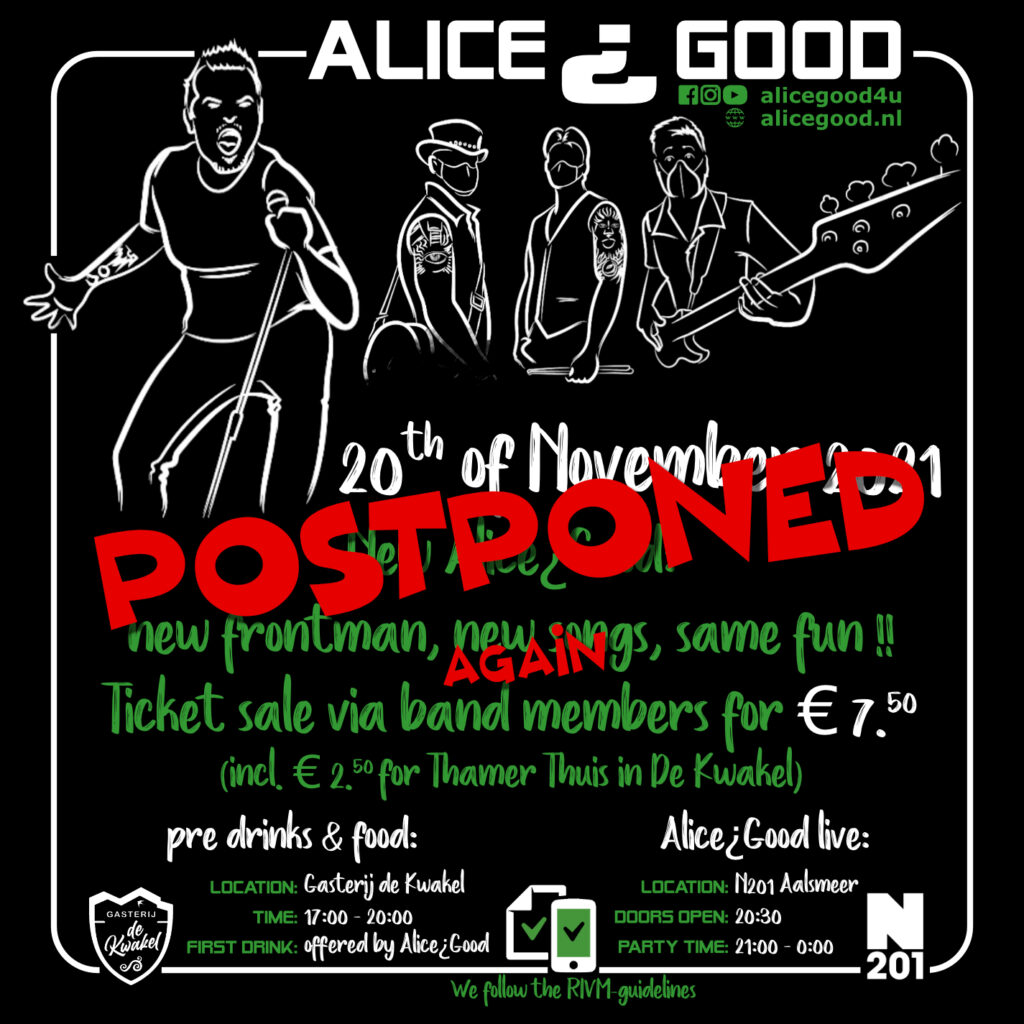 We will be recording a promo- and video-film.
Both N201 and Gasterij De Kwakel are following the RIVM-guidelines.
Loading Likes...